Making Our Mark on the Greater Houston Region
EHRA Engineering has been serving the Greater Houston region for over 85 years. We are proud of the legacy we have built in this time, but beyond that, we are even more excited about what the future holds, both for our company and our industry.
As an employee-owned company, we are committed to focusing on relationships first, and we consider our team members family. We invite you to take this journey with us to discover where we have been—and where we are going.
1906 - 1920's
The Early Years
Truman Edminster, Sr. travels the world and works as a surveyor. At one point, Edminster, Sr. worked on the first railroad built in the Philippines. Eventually he settled in Houston, Texas and met Mable Ida Holt and they married in 1910. Edminster, Sr. began working for the City of Houston as a surveyor in the Public Works Department.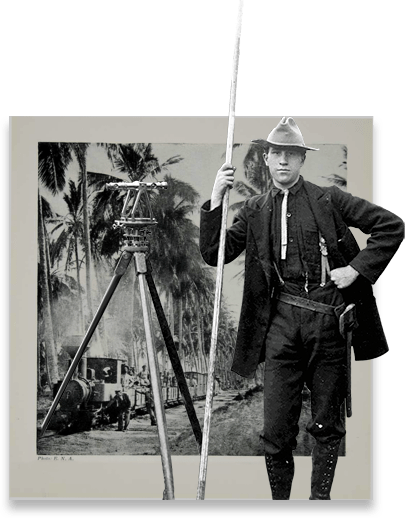 1930's - 1950's
THE LEGACY BEGINS
After working for the City of Houston for many years, Truman Edminster, Sr. decides to start his own business and opens Edminster Engineering off of Smith and McGowen St. This was the beginning of a true family business and founding of what would ultimately become EHRA Engineering.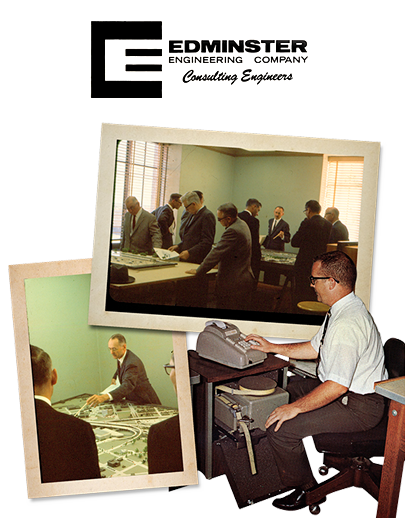 1960's - 1970's
COMPANY GROWTH
In the years following the end of WWII, Houston's economy was still recovering from the war time support. As a result, Edminster Engineering was very close to closing the doors. However the boom of subdivisions in the Houston area, such as Forest Cove and Indian Shores, brought the company back from the brink and began growing the company.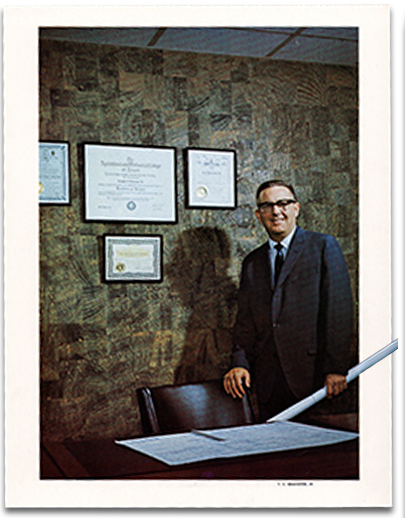 1980's - 1990's
THE NEXT GENERATION
In the mid 80's the Savings and Loan Crisis begins to show effects on Houston's economy. Between 1986 and 1991, the number of new homes constructed per year dropped from 1.8 million to 1 million, which was at the time the lowest rate since World War II. However Edminster, Hinshaw, Russ and Associates, Inc endures. Then, in 1989, sensing a shift in Houston's growth, EHRA purchases current location, 10555 Westoffice Drive. The Spears Rd. survey office is sold and all operations are moved into one building.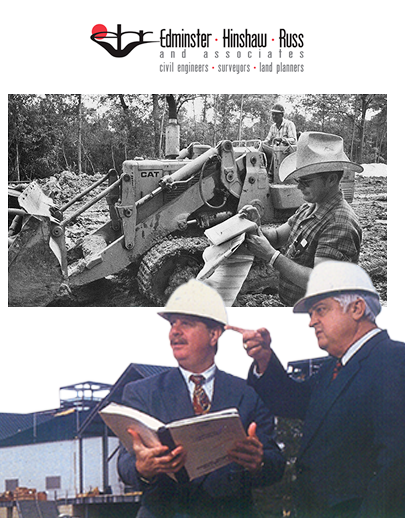 2000's - 2010
ENGINEERING THE FUTURE
In the mid 2000's, Edminster, Hinshaw, Russ and Associates, Inc. was stronger than ever. Truman C. Edminster, III (3rd Generation) and Jim B. Russ (4th Generation) had both become shareholders in 2005. The company celebrated its 70th year in operation in 2006. Terry Russ, Jr. retired in 2007 and sold his shares to Jim Russ and Truman Edminster, III. Then in 2008 Edminster, Hinshaw, Russ and Associates, Inc. formed their Employee Stock Ownership Plan (ESOP) and Trust engineering a plan that has set up the once family owned company, for the next generation of ownership.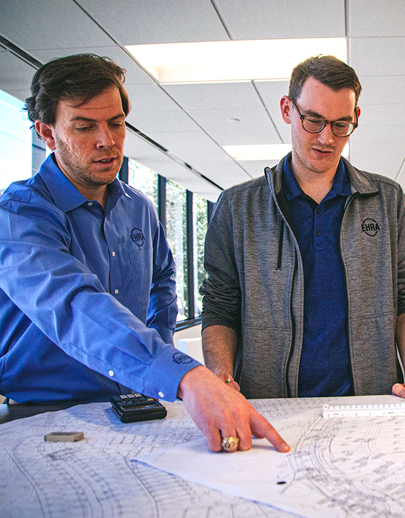 2013 - Present
ENGINEERING A LEGACY
In 2013, EHRA was inspired to rebrand, revitalizing the logo and updating general aesthetics for consistency and overall appeal. Following the rebrand, in 2016 a new website was built out to follow suit. Next, EHRA relocated team members to a newly renovated, spacious and modern office building in the Westchase District in early 2020. In 2021, EHRA implemented a permanent remote work program to promote increased work-life balance, wellness and productivity after the height of the pandemic. 2021 commemorated 85 years of EHRA serving the Greater Houston region and engineering the future.